All body therapies include: Peeling, Wrapping and Body Massage.
---
---
CORPORAL CITRUS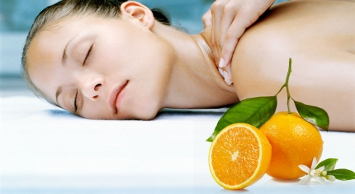 Complete Body Session that consists of preparing the skin through a revitalizing Scrub, a wrap with an anti-aging effect, providing intensive hydration and ending with a relaxing, illuminating massage
69 € - 75 min
CORPORAL SALTY LAGOON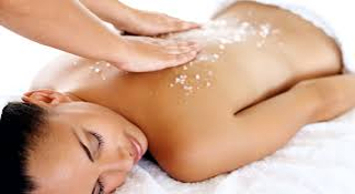 A combined treatment cabin consists of a mechanical-enzymatic PEELING, followed by LIMOS detoxifying algae and salts Mar Menor. The culmination of treatment is draining massage with firming and anti-cellulite oil.
69 € - 75 min
SWEET THERAPY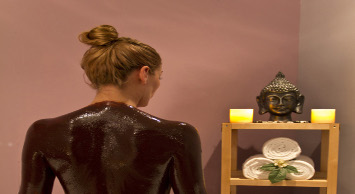 The warm application of this product renews the skin, looking completely extra nourished. We prepare the skin with an exfoliation, where we will remove dead skin cells to add the natural wrap of hot chocolate, which will help tone the muscles. We finish the treatment with a massage with hot oil and aroma of white chocolate, the skin is stimulated, achieving a healthy tone, while its minerals are distributed through the friction technique of the massage.
69 € - 75 min
CORPORAL BLUEBERRIES AND RASPBERRY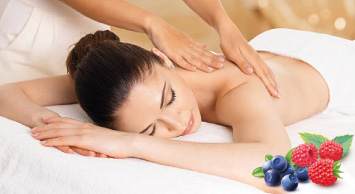 Peeling formulated with oils, whose drag particle is totally natural salt, which beautifies and accelerates the process of cell renewal of the skin through its envelope. Ending the treatment with a body massage that will leave your skin soft and velvety.
69 € - 75 min
CORPORAL AZTEC GOLD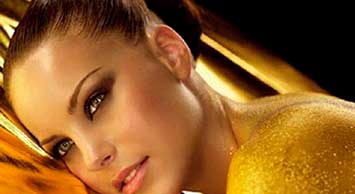 Luxury treatment composed of an exfoliating wrap with an oxygenating effect, providing vitality and energy, which will perfectly prepare our skin to finish our star body treatment with a relaxing massage with Gold Oil that restores the natural youth of the skin.
75 € - 75 min