All body therapies include: Peeling, Wrapping and Body Massage.
---
---
CORPORAL CITRUS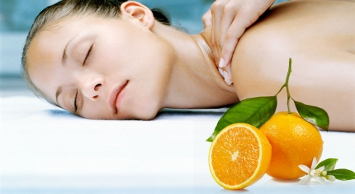 It includes wrap and massage to nourish and give vitality to the skin.
75 € - 65 min
CORPORAL SALTY LAGOON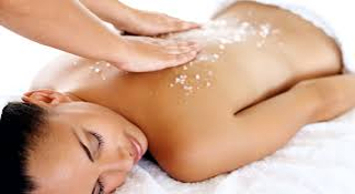 A combined treatment cabin consists of a mechanical-enzymatic PEELING, followed by LIMOS detoxifying algae and salts Mar Menor. The culmination of treatment is draining massage with firming and anti-cellulite oil.
SWEET THERAPY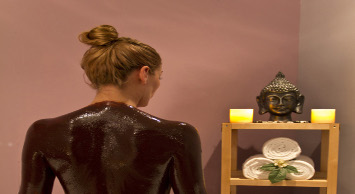 The warm application of this product makes the skin renew, looking completely nourished and revitalized. Chocolate helps to tone the muscles, the skin is stimulated achieving a healthy tone, while its minerals are distributed.
65 € - 75 min
CORPORAL BLUEBERRIES AND RASPBERRY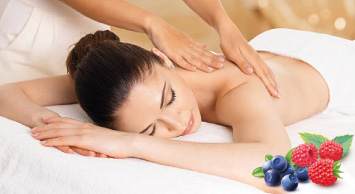 Peeling formulated with oils, whose drag particle is totally natural salt, which beautifies and accelerates the skin cell renewal process. With its use, a uniform skin tone is achieved
65 € - 75 min
CORPORAL AZTEC GOLD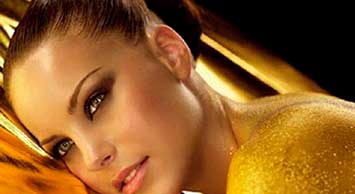 Gold helps the natural production of collagen, a protein that is used in anti-aging treatments to fight lines and gives the skin greater firmness.
69 € - 75 min